You can now become fluent in Spanish the easy & natural way!
The path to Spanish fluency in an easy and efficient way
Would you like to learn Spanish but feel overwhelmed just thinking about it?
Do you think Spanish fluency is out of the question for you?
You're not alone, this is a very common situation for many Spanish language learners, especially if you have tried to learn a new language in the traditional way:
You won't do this at our online Spanish classes!
We provide a
more effective and simple way
to learn and become fluent inSpanish naturally...
Why learn Spanish Online?
People speak Spanish as their mother tongue
Countries with Spanish as Official Language
Most spoken Language in the World 
People Learning Spanish as second language  right now! 
Learn Spanish with us. We offer fun and engaging Spanish lessons, and authentic content delivered by native Spanish speakers to help you acquire the beautiful Spanish language at your own time and pace.
The Spanish Connect Program is centered around language acquisition through cultural immersion and storytelling. The program offers exclusive stories carefully crafted using real life language, expressions and culture.
Our stories are compelling and made 100% in Spanish for you to listen, enjoy and learn.
We also make available reading and audio material to fast track your language acquisition.
We offer Free Spanish stories on our YouTube channel, downloadable resources at our shop, catering for our students and other Spanish teachers, private Spanish lessons, plus a growing community of online Spanish Learners to help you become fluent in Spanish.
Don't take our word for it, take theirs...
Melissa
Parent
I'm glad I signed up my daughter for Spanish lessons with Spanish Connect. The teachers are wonderful, they understands how to teach kids in a very effective way which allows them to get the most benefit possible from the time spent in the lesson. My daughter is always excited to go to her lesson and practice her Spanish!
My son loves the Spanish classes. He enjoys learning about Spanish culture and really likes learning new phrases and words he can show the other kids at school.
Katrina H
Parent
Thank you Spanish Connect for helping my children learn Spanish! You have increased their enthusiasm both for understanding and speaking Spanish. These skills will be useful as they grow, in helping them connect with their culture, their extended family members and in accessing extra education opportunities. Thank you!
Excellent teacher, very happy with the progress of our daughter!
Megan
Parent
My girl loves Spanish Connect classes. She says she would like to learn animal names, rooms in the house and adjectives.
Spanish connect has been exceptional! Our daughter has learnt so much in just one term. My husband who is Spanish speaker has been blown away by the detail and expertise. And the teacher has been nothing but friendly, supportive and helpful.
Monica
Parent
My daughter is enjoying very much her Spanish classes and she is able to speak few more words in Spanish. The teachers are very good, patient and sweet and make the learning process full of fun with different activities and games. Great way to learn a new language full of fun and different topics. Thanks Spanish Connect
Naomi
Parent
Absolutely fantastic course, my son has loved these lessons and his teacher is wonderful, engaging and a very impressive teacher. 5 stars!
Vanessa
Parent
It's fantastic! My child loves her classes and her teacher, when it's 'Spanish Day' she is so excited!
The Spanish Connect program is Fabulous and so much fun, I love to watch my daughter enjoying her lesson!
Hector T
Parent
Great experience for my kids. We are native Spanish speakers but both my daughters were born here. Spanish Connect provides an effective and entertaining way to keep them in touch with the Spanish language and allows them to learn various aspects of the Hispanic/Latin American culture. Strongly recommend!
Thank you for this year in Spanish. We have really enjoyed. Thanks for being such a great teacher!!!
Hudson
Student
I thoroughly enjoyed learning Spanish at Spanish Connect. I studied Spanish for 4 years at school but had to stop this year. Since I've started doing these classes I've definitely improved my level. I prefer storytelling as a way of learning and it was really entertaining. A mi me gusto la clase de espanol porque me permitio mejorar mi nivel en un entorno muy interesante.
I enjoy learning Spanish with Spanish Connect. Although there is much more for me to learn I have already improved a great deal.
Julian
Student
You have been such a warm and enthusiastic teacher for me. Your classes at Spanish Connect were a pleasure to be in. Gracias por ser tan buena profesora.
I wanted to let you know how much my son LOVED doing Spanish Connect classes and how he would proudly tell his grandfather what he learnt each lesson in Spanish 😊.
Enjoy Free Content & Join Our Community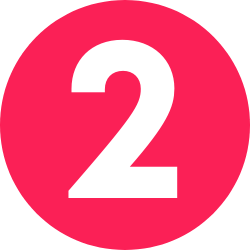 Boost your Spanish - Subscribe to premium Content
Subscribe to our Spanish Community newsletter
Don't miss new updates on your email
(don't worry, we won't spam you)